Nation Name: Republic of Dublin
Nation flag: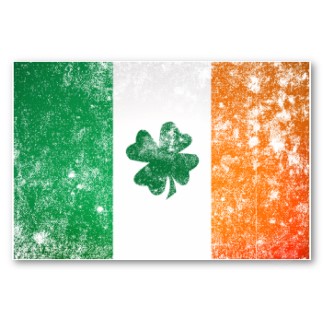 Nation culture: Celtic
Nation government: Republic
Nations Leader: Aengus Mac Ateer - Military 1, Diplomacy 4, Governorship 6
Stat points: Military - 2 Economy, 2 Culure, 2
Regions:Ireland, 2 Longford(Varitomnus) [tin],5 Dublin(Aengus Mac Ateer) [livestock],6 Cork(Dinomnus) [ale]
Characters: Gilamus - Military 4, Diplomacy 10, Governorship 2, Loyalty 100
Bagadomnus - Military 8, Diplomacy 7, Governorship 2, Loyalty 100
Varitomnus - Military 10, Diplomacy 2, Governorship 4, Loyalty 100
Dinomnus - Military 6, Diplomacy 5, Governorship 4, Loyalty 100
Agents: Hanadamus (Assassin)
Jimonus (Spy)
Nation bonuses: Life of the Irish!-All regions with a pub gain a 10% population Happiness increase.
The fighting Irish!-When in defense of an controled region the defending units get a defense boost by 20%
Population Happiness: 60% - Your people are satisfied with the current rule, though their happiness has a lot of room for improvement.
Army Morale: 60% - The army are cautious of their neighbours and anticipate a war, although a war to many of your men seems frightening, they dread spilling Hiberni blood.
Overall Loyalty: 100% - Your chieftains are eager for you to dominate Britannia, and they will follow you anywhere, even to the ends of the world if it means Hiberni overlords will be recognised as masters!
Unique Unit: Lenardy Spearmen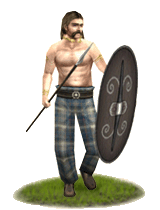 Finely trained spearmen in the use of camoflauge (war paint,twigs,grass ect.) Which allows them to be good frontline units and gain the ability to ambush units located in forest and high grasslands (maybe even night battles if allowed)
Army: Army: 1st Dublin Guard
3,000 Heavy spearmen
4,000 Heavy swordsmen
5,000 Lenardy Spearmen
2nd Dublin Raiders
2,000 Warband swordsmen
5,000 Warband Spearmen
2,000 Warband archers
3rd Hiberni Boatmen
4 Large Warships
6 Medium Warships
4th Hiberni Militia
4,000 Forest Spearmen
2,000 Forest Swordsmen
5th Dublin Warriors
3,000 Lenardy Spearmen
4,000 Light Axemen
6th Clan Cavalry
800 Heavy horsemen
Last edited by Onyxknight on Thu Aug 19, 2010 1:01 pm; edited 5 times in total